Seating Chart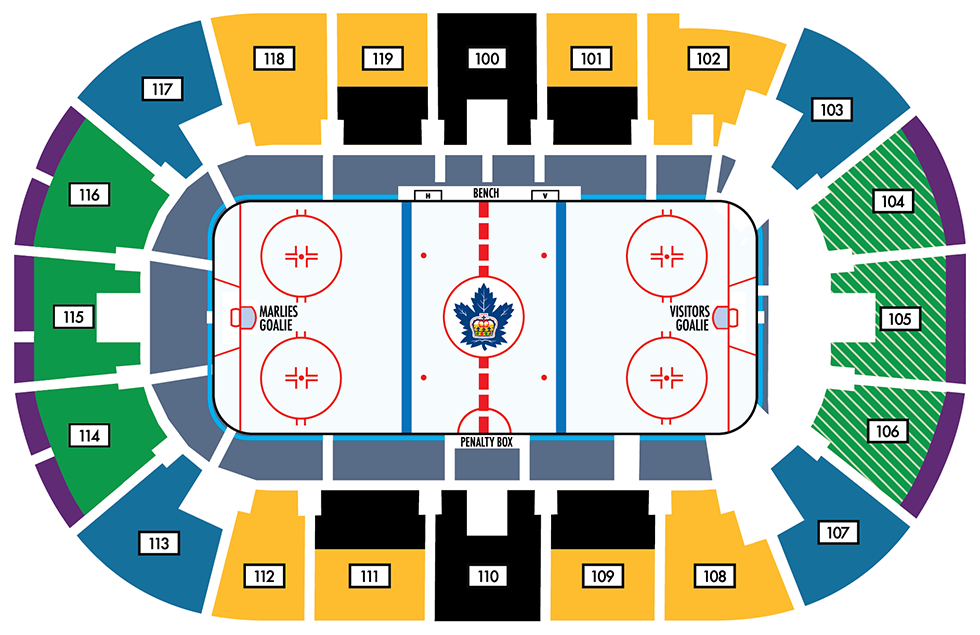 Call 1-855-985-5000, visit your nearest Ticketmaster outlet or purchase online now.
Accessible Seating can be purchased by calling 1-855-985-5000.
In addition to purchasing tickets online, they may be purchased:
• by phone at 416-597-PUCK or
• in person at Scotiabank Arena or Coca-Coliseum Coliseum ticket offices.
Scotiabank Arena box office hours are:
Monday to Saturday: 12:00 p.m. to 5:00 p.m. EST
Sundays & holidays: Closed (unless there is an event)

Coca-Cola Coliseum box office hours are open on event days 4 hours prior to game time only.
For group tickets call 416-597-PUCK (7825) for more info