2019 Playoffs
| GAME | VS/AT | DATE | TIME (EST) | TV | TICKETS/RESULTS |
| --- | --- | --- | --- | --- | --- |
| 1 | AT | May 17 | 7:00PM | LNN | AHLTV | Leafs App | TOR 2 - 1 CHA |
| 2 | AT | May 18 | 6:00PM | LNN | AHLTV | Leafs App | TOR 3 - 5 CHA |
| 3 | VS | May 21 | 7:00PM | LNN | AHLTV | Leafs App | TOR 1 - 5 CHA |
| 4 | VS | May 23 | 7:00PM | LNN | TSN2 | AHLTV | Leafs App | TOR 4 - 3 CHA (OT) |
| 5 | VS | May 24 | 7:00PM | LNN | TSN2 | AHLTV | Leafs App | GET TICKETS |
| 6* | AT | May 26 | 7:00PM | LNN | AHLTV | Leafs App | |
| 7* | AT | May 28 | 7:00PM | LNN | AHLTV | Leafs App | |
*if necessary
| GAME | VS/AT | DATE | TIME (EST) | TICKETS/RESULTS |
| --- | --- | --- | --- | --- |
| 1 | VS | May 1 | 7:00PM | TOR 5, CLE 2 |
| 2 | VS | May 3 | 7:00PM | TOR 4, CLE 3 (OT) |
| 3 | AT | May 5 | 3:00PM | TOR 2, CLE 0 |
| 4 | AT | May 7 | 7:00PM | TOR 6, CLE 2 |
| 5* | VS | May 11 | 4:00PM | |
| 6* | AT | May 13 | 7:00PM | |
| 7* | VS | May 15 | 7:00PM | |
*if necessary
| GAME | VS/AT | DATE | TIME (EST) | TICKETS/RESULTS |
| --- | --- | --- | --- | --- |
| 1 | AT | Apr.19 | 7:05PM | TOR 4, ROC 1 |
| 2 | AT | Apr.21 | 3:05PM | TOR 3, ROC 2 (OT) |
| 3 | VS | Apr.24 | 7:00PM | TOR 3, ROC 1 |
| 4* | VS | Apr.26 | 7:00PM | |
| 5* | AT | Apr.28 | 5:05PM | |
*if necessary
MORE ACTION
Get into the Coliseum this playoff season. Here's what you need to know:
MORE ACCESS
Marlies Insider subscribers receive access to exclusive discounts and presales. Register here to get your hands on the best seats at Coca-Cola Coliseum before the public for each Round of the Playoffs.
LEAFS NATION NETWORK
Leafs Nation Network will be bringing fans home and away broadcasts throughout the playoffs as well as exclusive Leafs and Marlies content
AHL TV
Fans also have the option to purchase AHL TV to catch all AHL playoff action
$24.99 for all games, all rounds
$7.99 for a daily pass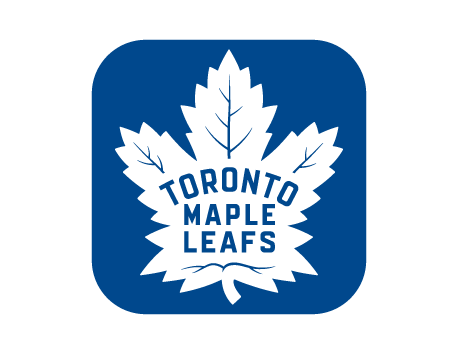 TORONTO MAPLE LEAFS APP
Fans in Ontario can stream all Marlies home and away playoff games on the Maple Leafs App
MORE BENEFITS
Accessible through your (free) Leafs Nation membership, the Marlies Insider is your best chance to win tickets, receive discounts on tickets, and access exclusive content.
You'll also receive newsletters throughout the playoffs so you can stay up to date with everything that's going on.
MORE ATMOSPHERE
Join the excitement this playoff season as all fans in attendance will receive a Toronto Marlies rally towel ahead of each home playoff game. Wave those towels and show your support!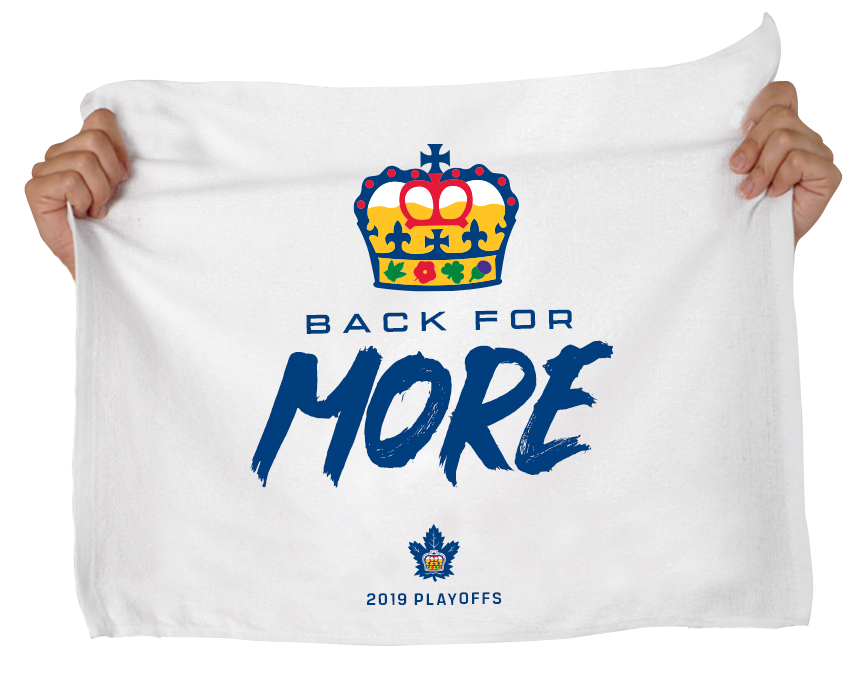 MORE FUN
Marlies Alley is the official fanzone of the Toronto Marlies. Located across from of the main entrance, Marlies Alley opens 1 hour and 30 minutes before puck drop every game and offers fans the opportunity to take part in interactive activities. Playoff activities will include:
An interactive selfie booth
Hockey shooting activities & inflatables
Tailgate games
Visits from Duke the Dog
Other giveaways and prize opportunities
GETTING HERE
Whether you're walking, driving, or taking public transit, Coca-Cola Coliseum is very accessible. Get directions here.
GATES
Gates to Coca-Cola Coliseum will open 1 hour before puck drop for each Marlies Playoff Home Game.
MARLIES ALLEY
Marlies Alley will open 90 Minutes before puck drop for each Marlies Playoff Home Game.
WILL CALL
Picking up tickets? Tickets will be available at Will Call 90 Minutes before puck drop.
ENTRANCES
This playoff season, both our main entrance and our heritage court entrance will be available for fans to enter.
Main entrance: Located right off of Princes' blvd.
Heritage Court: Located at the North side of the Enercare Centre
IN AND OUT PRIVILEGES
Please keep in mind that if you exit the building during the game, you will not be permitted to re-enter.
COCA-COLA COLISEUM VISITOR GUIDE
For the full list of frequently asked questions, please check here.
PROHIBITED ITEMS
Any weapon, firearm, knife, etc.
Bottles, cans and coolers
Sticks, flags & flagpoles
Aerosol cans & fireworks
Skateboards, rollerblades or rollerskates
Outside alcohol or outside food & beverage
Illegal drugs or noxious substances
Lawn chairs
PLEASE NOTE: Those carrying the items listed above will be refused entry in the arena