Keefe to Oversee Maple Leafs Rookie Team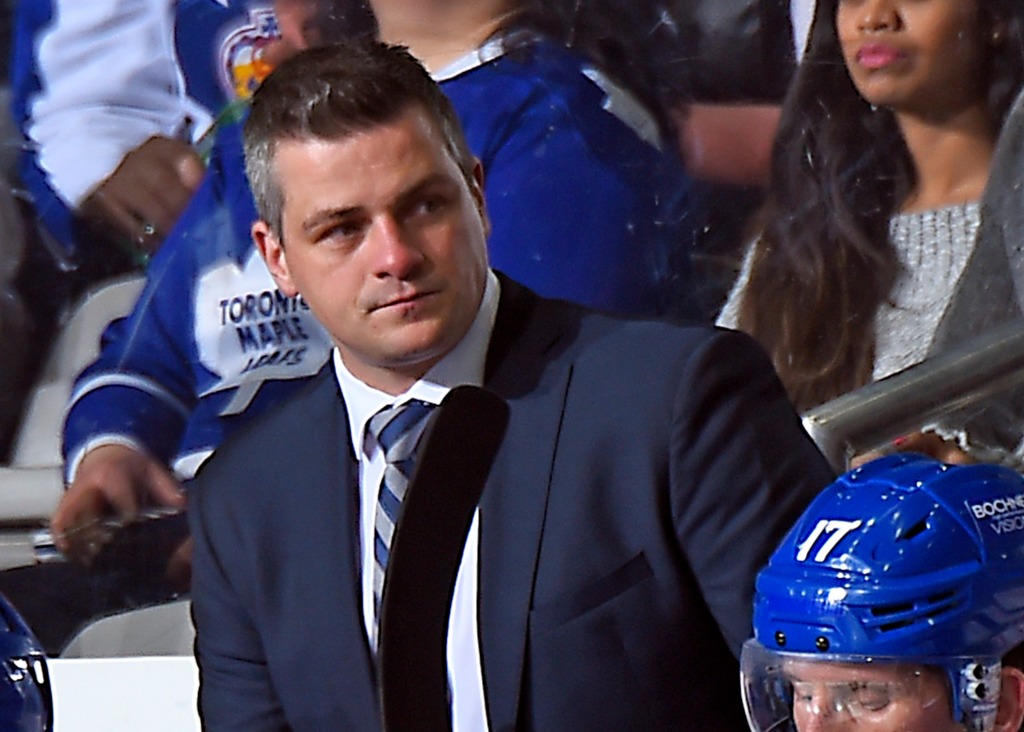 The Toronto Maple Leafs announced today the 26-man roster that will participate in this year's Rookie Tournament at Ricoh Coliseum.
The team will be overseen by the Marlies coaching staff, including head coach Sheldon Keefe, assistant coaches A.J. MacLean and Rob Davison and goaltending coach Piero Greco.
Eight members of the Rookie Tournament team competed with the Marlies during the 2016-17 American Hockey League season, including: Travis Dermott, Carl Grundstrom, Kasimir Kaskisuo, Tobias Lindberg, Mason Marchment, Trevor Moore, Andrew Nielsen and Dmytro Timashov.
Additionally, four players who are signed to AHL contracts with the Marlies will play in the tournament, including Jean Dupuy, Martins Dzierkals, J.J. Piccinich and Kristian Pospisil.
The Maple Leafs team will face the Montreal Canadiens on Friday, September 8 at 7:00 p.m. and the Ottawa Senators on Sunday, September 10 at 4:00 p.m.
Tickets are still available for purchase as a three-game package for as low as $30 (plus applicable taxes and fees) on Ticketmaster.ca or by contacting a ticket service representative at 416-815-PUCK. Single game tickets will be available starting September 6, 2017.
Visit mapleleafs.com for full details and information: atnhl.com/2wDifnv