Rocket Roll Into Town for Teddy Bear Toss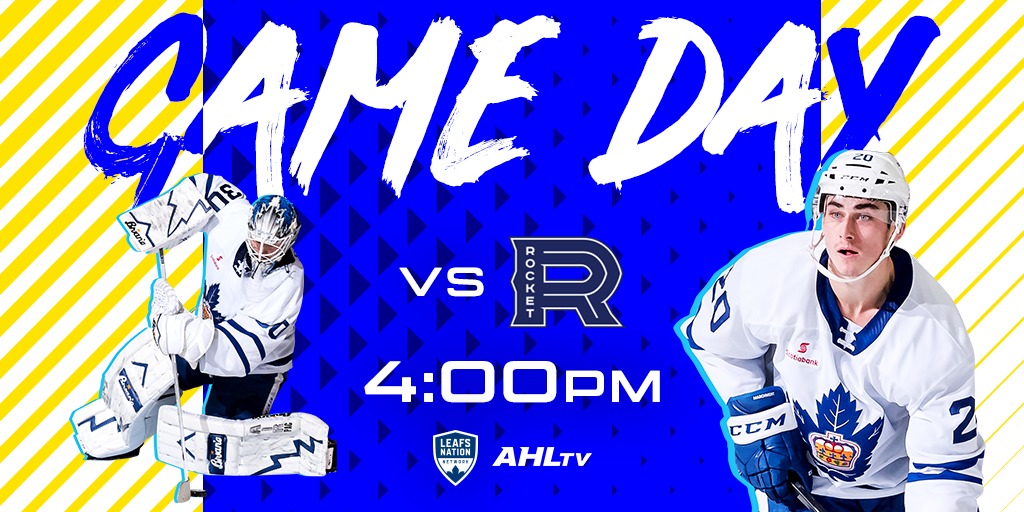 Game Preview
The Toronto Marlies (9-9-2-2) continue their December home stand Saturday afternoon as divisional rival Laval Rocket (8-14-2-1) roll into town for a 4:00 start.
The Marlies are looking to bounce back after losses in their last two outings and hope to regroup against the Rocket, who they have split the season series with so far.
After being shutout by Providence earlier this week, the Marlies are hoping their high-flying offense can catch a spark today. On the year, the Marlies are fifth in the league in scoring with 86 goals while Laval has sputtered somewhat in the offensive end, sitting 27th in the league with just 65 goals.
Fans in attendance are hoping for an early goal from the Marlies as it's our annual Teddy Bear Toss game supporting the Yonge Street Mission. After the Marlies first goal, fans will be invited to toss stuffed animals onto the ice which will then be collected and donated to YSM.
Trevor Moore is a candidate to send the bears flying as he leads the Marlies in goals so far with 11. Chris Mueller (10G, 11A) and Mason Marchment (8G, 6A) round out the top three players who have found the back of the net on the season.
For the Rocket, it's a familiar face in Toronto, Byron Froese, who's leading the way in goals scored with 8 while Alex Belzile's 18 points (3G, 15A) put him in the top spot for scoring.
Puck drop is scheduled for 4:00 and fans can catch the action on Leafs Nation Network and AHLTV.
Follow us on Twitter and Instagram for updates and behind-the-scenes access from Coca-Cola Coliseum.
Head to Head (2018-19 Regular Season)

| | | |
| --- | --- | --- |
| | | |
| 9-9-2-2 | Overall Record | 8-14-2-1 |
| 1-1-0-0 | Head To Head | 1-0-1-0 |
| Loss 2 | Streak | Loss 3 |
| 86 | Goals For | 64 |
| 92 | Goals Against | 75 |
| 18.7% | Power Play Percentage | 11.7% |
| 76.7% | Penalty Kill Percentage | 78.3% |
| T. Moore (11) | Leading Goal Scorer | B. Froese (8) |
| C. Mueller (21) | Leading Points Scorer | A. Belzile (18) |
| E. McAdam (4) | Wins Leader | C. Lindgren (7) |