10 Game Membership
Membership Card
Reserved Seating in Best
Available Locations
Invitations to Select Members Only Events
Online Account Manager
Team Merchandise Discounts with Membership Card
Discounts on Parking
Food & Beverage Discount Coupons
New for this season
Pick the 10 games that work best for you and still enjoy all the great benefits of being a Member!
You'll unlock ticket savings, discounts on parking & merchandise, and access to exclusive events.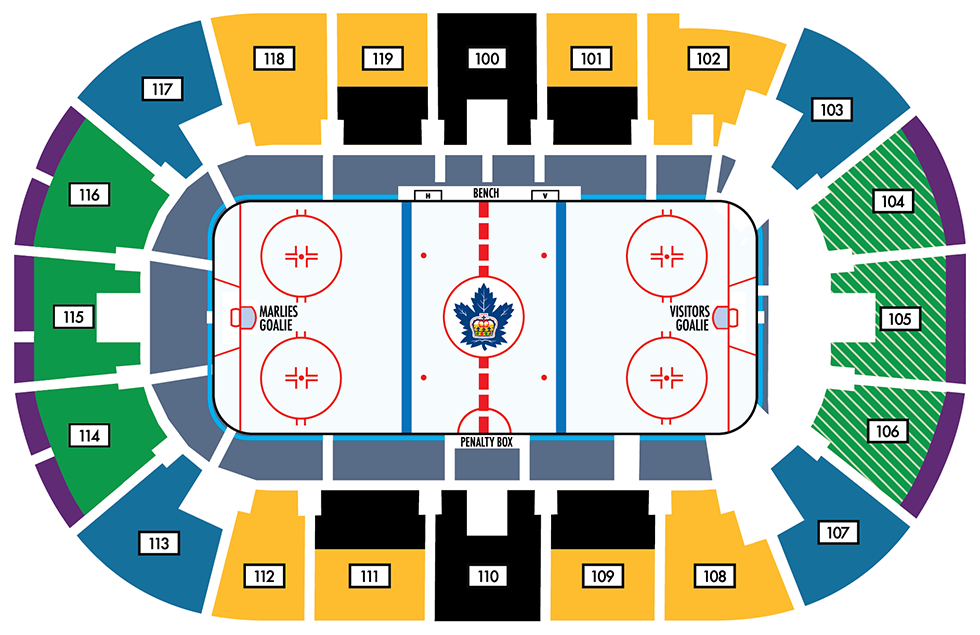 2019-20 Marlies Membership Pricing Chart
Seat Type
10 Game Membership
(Set Games)
10 Game Pick 'Em Membership (Your Choice)
Glass
$470
$500
Platinum
$390
$410
Centre
$360
$370
Sides
$290
$320
Goal Line
$240
$250
End Zone
N/A
N/A
Full (Credit Card or Cheque)
100% of your 10 Game Membership, paid via credit card or cheque.
2020 Calder Cup Playoffs
Your 2019-20 Marlies 10 Game Membership includes access to purchase tickets to Rounds 1-4 (if applicable) at the exclusive Membership rate.
INCLUDED GAMES (10 Game Membership)
Opponent
Date
Specialty Games

Belleville Senators
Sat., Oct. 5
4:00PM
Home Opener (Rally Towel Giveaway)

Texas Stars
Sat., Nov. 16
4:00PM
Marlies Graduate Bobblehead Game (Morgan Rielly)

Utica Comets
Sat., Nov. 30
1:30PM
Hockey Fights Cancer Game at Scotiabank Arena

Rockford IceHogs
Sun., Dec. 15
4:00PM

Belleville Senators
Thurs., Dec. 26
3:00PM
Boxing Day Classic at Scotiabank Arena

Charlotte Checkers
Fri., Jan. 31
7:00PM

Binghamton Devils
Mon., Feb. 17
3:00PM
Family Day Game at Scotiabank Arena

Rochester Americans
Tues., Mar. 17
1:30PM
St. Patrick's Day Game at Scotiabank Arena

Grand Rapids Griffins
Sun., Mar. 22
4:00PM

Bridgeport Sound Tigers
Sat., Apr. 11
4:00PM
Fan Appreciation Game